Teen Advisory Committee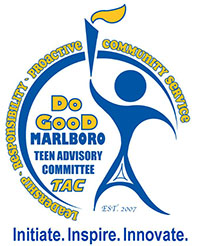 The Teen Advisory Committee (TAC) was formed in late Summer 2007 with the support of Mayor Hornik in an effort to give the teens of Marlboro a voice in our local government and to enhance their leadership skills. TAC, which now numbers 2,000 registered members, offers our Teens the chance to share ideas, helping to make Marlboro the great town it is. TAC members look forward to giving back in the form of community service through volunteerism in an effort to support Mayor Hornik's "Do Good" initiative. In addition to taking part in many volunteer options throughout the year, TAC members meet in the Town Hall Court Room about every other month.
Click JOIN TAC and receive email notices to find out about TAC meetings and "Do Good" volunteer opportunities.
The Community Service form HERE should be brought to each event for signature by the event coordinator. Questions regarding your service hours or signatures for National Honor Society should email directly to This email address is being protected from spambots. You need JavaScript enabled to view it. Thank you for your cooperation.
---
Our Town's Teen Advisory Committee (TAC) is in need of 2-3 adult facilitators to work on a volunteer basis with our current adult facilitators and Teen Executive Committee overseeing and administering the TAC program. If interested please send an expression of interest letter or email, a current resume or CV to This email address is being protected from spambots. You need JavaScript enabled to view it. and complete the on-line Citizen Leadership form. Links to the Adult TAC Facilitator Job Description and the Citizen Leadership Form can be found below.
Adult TAC Facilitator Job Description
---
Marlboro TAC makes the News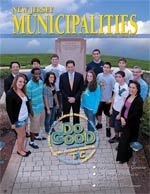 Click here for the article